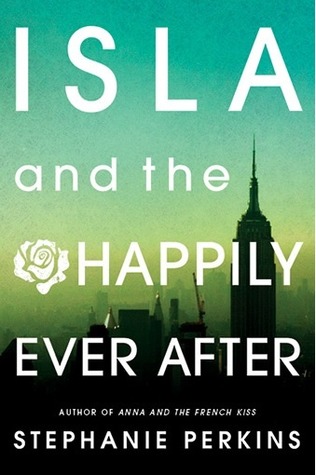 Opening any Stephanie Perkins novel is like opening a ray of sunshine. They are the perfect feel good read and I can't stop smiling the whole time I am reading them.
Isla and the Happily Ever After is the perfect conclusion the Anna and the French Kiss series. If you haven't read the first two books in the series you can still read Isla and the Happily Ever After however it may include some spoilers for the first two books.
This book is very different from the other instalments of the series as the majority of the book is following the actual relationship between Isla and Josh rather than the build towards the relationship; because of this book is so much cuter but also so much more aggravating than the other two instalments. Though the story can be aggravating I love it because it shows the real trials and tests within a relationship.
My favourite thing about this book was it wasn't purely about Isla and Josh's relationship it was about how their relationship helped them grow as people and helped them discover who they really are.
I loved this book as it is yet again another fantastic novel by the queen of contemporary- Miss Stephanie Perkins!
Now it has come to the end of series awards!!!
Favourite Female: Anna
Favourite Male: Josh
Favourite Couple: Anna and St. Clair
Funniest Book: Lola and the Boy Next Door
Cutest Book: Anna and the French Kiss
Let e know what you think and